Last Updated on 2 years by Francis
By now, itss no surprise that technology is on the rise in almost every facet of life, so why should not that include health and beauty, too?
While moisturizers and creams are typically used in a skincare routine, you may want to consider adding a handheld LED device to your regimen!
A handheld LED light therapy device emits low levels of red light onto the skin to reduce wrinkles, dark spots, scars, aging, and other blemishes. Additionally, the red light will increase collagen, relax muscles, and strengthen skin elasticity. With its handheld option, you can feasibly add this step to your daily cosmetic or occupational routine while in the comfort of your own home!
In addition to cosmetically, LED light therapy devices can also help with joint pain, such as arthritis and injuries. Depending on the LED light therapy device you choose, some LED light devices are safe to use on pets as well.
LED light therapy is safe and painless, and there are many handheld devices available today for you to choose from. Some of the best handheld LED light therapy devices can be found below.
One of the most affordable options available, this LED light kit by RxED features a two-mode 660nm red light, a rechargeable lithium-ion battery, goggles, carrying case, and USB charger with cable. This kit includes everything you will need for LED light therapy!
When using on or near your face, the included goggles will keep your eyes safe and comfortable from the red light.
This LED light has two settings to choose from; a steady stream of light and a strobe. A full battery charge will yield hours of use on a steady stream before needing to be recharged.
This LED light can also be used safely on animals that have sustained an injury, such as a muscle strain or ligament tear. Users have reported successful treatment of injuries to themselves or their pets with the use of this LED light kit.
Pros:
Multiple accessories included in kit
Affordable
Manufacturer's warranty & money-back guarantee
USB charger & cable included
Cons:
Designed & packaged towards occupational use rather than cosmetic use
All of the LightStim products are FDA cleared and designed with individual LED lights, wavelengths, and colors. If you are looking to treat and reduce wrinkles, the LightStim for Wrinkles LED light is what you are looking for.
The LightStim for Wrinkles emits LED light energy that is absorbed by the skin to increase volume. The increased volume expands to the top layer of skin, reducing the surface wrinkles in the process. Significant improvement will appear in approximately 8 weeks after beginning use.
This LED light features 72 LED lights and a built-in 3-minute timer. This timer helps you know how long you have been applying the light, and when to move to the next area. Additionally, if you have put down your LED light and forgotten to turn it off, this LED light has a built-in 30-minute automatic shutoff.
Included with the LED light device are a cosmetic bag, eye protection, and skin care serum.
Pros:
Built-in automatic timer and shut-off
FDA cleared
Easy to use and hold
Cons:
One of the best and most affordable LED light therapy options available is the TENDLITE® red light therapy device.
This LED light has 660nm of red LED emission, and comes with eye protection, power supply, and carrying case.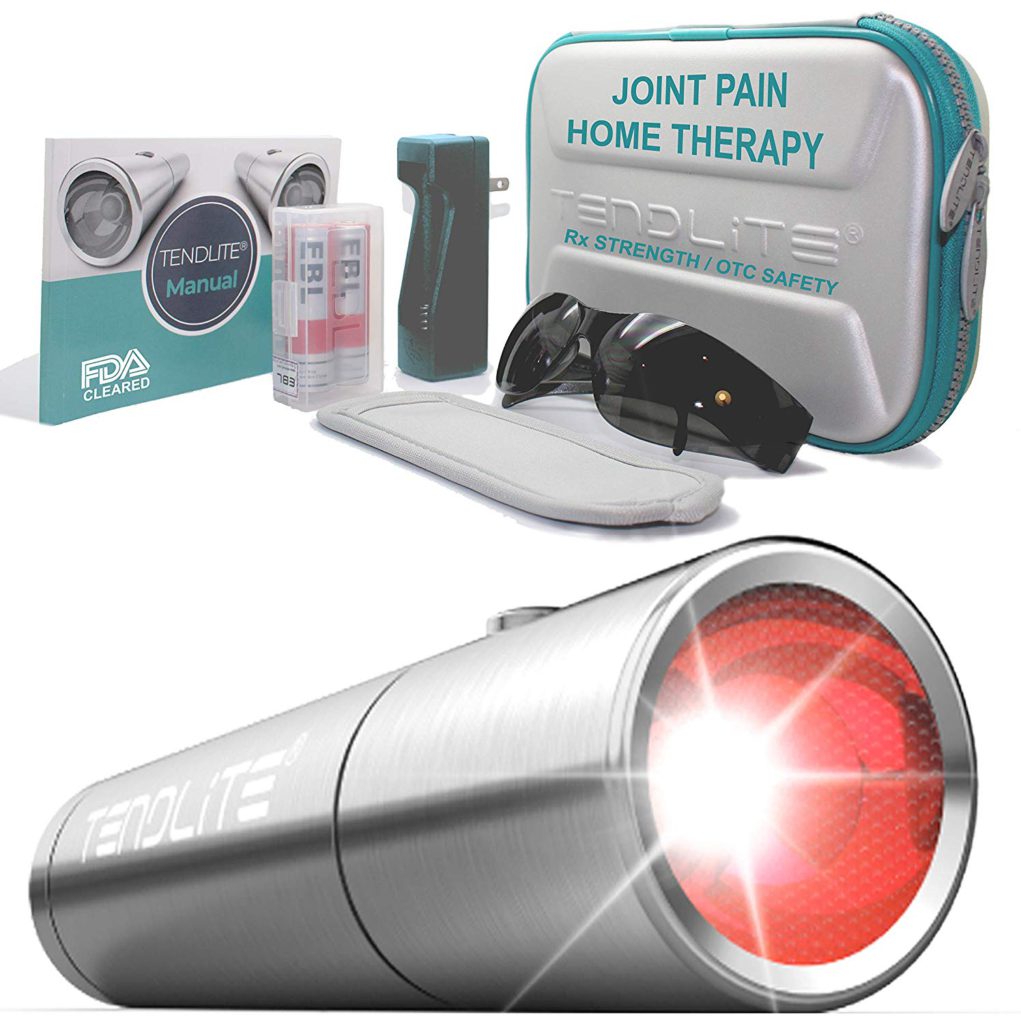 Focusing on joint and muscle relief, this LED light will relieve joint and muscle pain after a one-minute session. Repeat these one-minute treatment sessions daily, as needed. If severe pain or injury, treatment sessions can be increased to three minutes.
This handheld LED light therapy device is lightweight, durable, and easy to use.
Pros:
Kit with carrying case and eye protection
Durable and easy to use
FDA cleared
Safe for people and pets
LED light therapy isn't just for wrinkles, dark spots, or joint pain. LED light therapy is also used to help the re-growth of hair loss. The iRestore laser hair growth system is a convenient way to stimulate hair growth in the comfort of your home.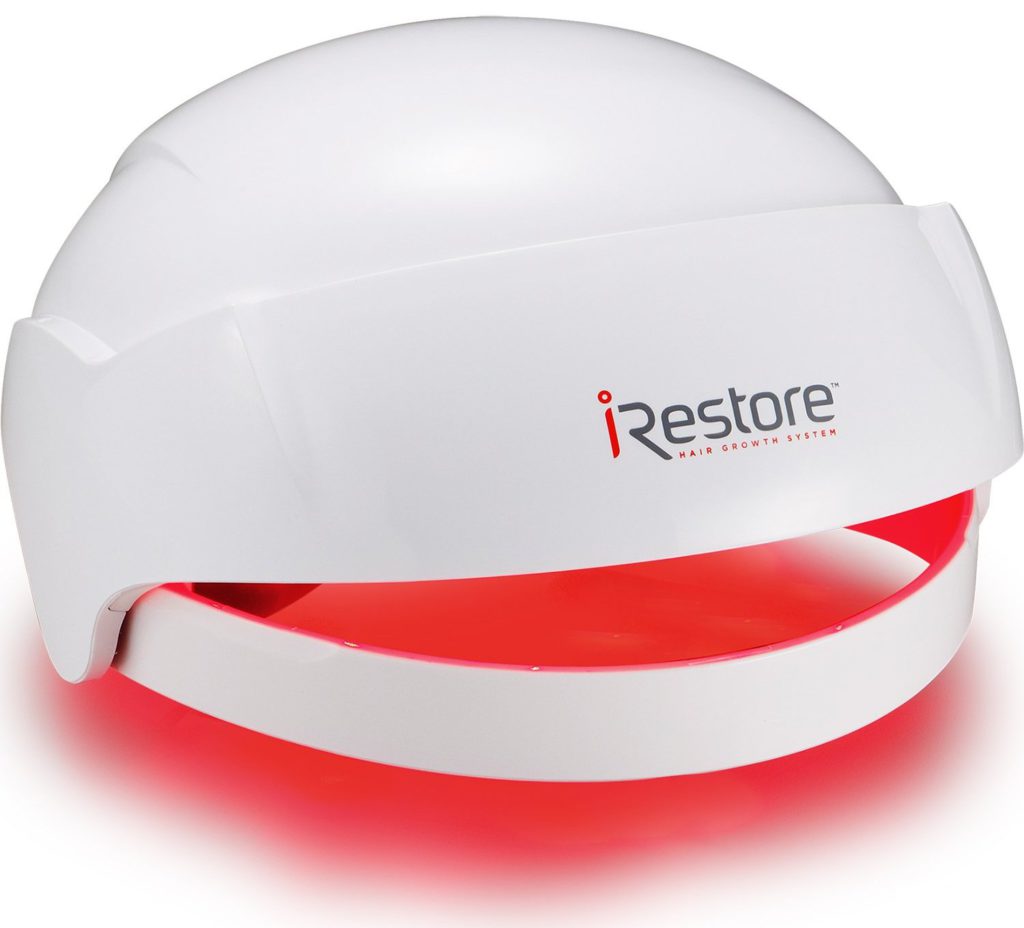 Featuring 650nm of LED laser light, this wavelength has been selected by engineers to promote optimal hair growth. Inside the growth cap are 51 medical-grade lasers and LED lights that produce energy. This energy is consumed by the follicles of the hair and metabolized, prompting the reactivation of hair growth.
For best results, use the iRestore LED laser hair growth system every two days for 25 minutes. Results should appear within six weeks of use.
Pros:
FDA cleared
Easy to use with remote control
Maximum results after 6 months of use
Cons:
One of the most affordable options of LED light devices available is the red LED light by Pulsaderm.
The Pulsaderm red LED light is measured at 650nm and is intended for both cosmetic and occupational uses. During use, these sessions should be limited to three minutes per session, three times a week. These treatment sessions will activate skin cells, increase the production of collagen, and repair various skin blemishes (acne, wrinkles, dark spots, etc.).
With a lithium ion battery included, this LED light is rechargeable and portable, making it easy to travel and grab on the go.
Pros:
Affordable
Portable and rechargeable
Easy to use
FDA cleared
Cons:
No eye protection/goggles included
As you can see, LED light therapy can be used for various applications. If you are attempting to stimulate hair growth, remove wrinkles, or alleviate joint paint, a handheld LED light therapy device can help you achieve your objective.
With low-range to high-end pricing options, you can find the best handheld LED light therapy device for the exact purpose you need.