Does Planet Fitness Have Saunas?
When you go to a Planet Fitness location, do you have access to a sauna? Do Planet Fitness locations offer infrared saunas? If you're considering a membership, you should know whether these facilities offer saunas. Infrared saunas are a great way to relax after a workout or a long run. You can also use these facilities to relax and rejuvenate yourself.
Looking at the planet fitness brand, you can see that there's an emphasis on keeping fitness affordable for everyone.
With 2,000 clubs and free fitness memberships Planet Fitness' popularity is hardly surprising. Does Planet Fitness provide sauna services? Planet Fitness isn't exactly identical, but the majority of Planet Fitness branches don't even have a sauna for the reason of low membership rates. Planet Fitness' black card tier ($29.99 monthly) includes tanning and hydromassage.
With the basic Planet Fitness membership, you will really only be able to get through the door. You won't have access to anything other than the workout gear, as your membership only covers the bare minimum for an affordable gym membership.
Planet Fitness gyms are fully stocked with basic gym equipment that you will need. There are plenty of weights, bikes, treadmills, and more.
Does Planet Fitness have saunas?
Most Planet Fitness branches do not have a sauna.
There is no Planet Fitness steam room in the typical Planet Fitness gym. It Isn't Easy to Monetize Saunas Furthermore, it's not simple to make money from saunas.
The main goal of Planet Fitness is to provide low membership fees to its patrons. If they provided saunas and steam rooms, the cost of membership would be much higher.
It also requires enormous money to create or maintain steam rooms, which could be the primary reason why most clubs do not include them.
If you have ever visited a Planet Fitness gym, you've likely wondered, "Does Planet Fitness have saunas?" If so, you're not alone. Planet Fitness gyms don't usually offer unisex saunas or steam rooms. That's largely due to cost. Building and maintaining these facilities is a costly business. Plus, unisex saunas would require twice as much maintenance as standard saunas.
If most other gym chains in that area have a sauna, the operator of that particular Planet Fitness gym may install one as well in order to compete with other gyms like LA Fitness .
Most gyms don't monetize the use of saunas. Planet Fitness maintains a low-cost membership by not including these unprofitable amenities. However, you can enjoy saunas at their Los Angeles gym. This gym is popular with wealthy people. Its Black Card membership includes access to the spa and tanning salon. It also provides free WiFi.
While Planet Fitness doesn't have a pool, you're still likely to have a good time exercising at their gyms. Some Planet Fitness centers offer tanning sessions and massage chairs after a hard day's work. If you're looking to spend a little more money, consider purchasing a membership that includes sauna access. Most Planet Fitness locations don't charge more than $115 a month for a membership.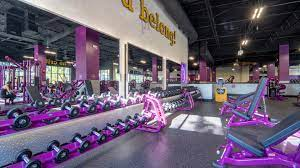 Some Planet Fitness gyms offer additional amenities, such as infrared saunas or steam rooms. They're usually in more upscale neighborhoods and feature other amenities like tanning beds and exercise classes. However, most locations don't offer saunas. You may prefer a gym in a more affordable area.
Membership fees can run as high as $115 each month in rare cases. If you're not bothered about the cost, you can join a Planet Fitness club with saunas.
There are a few benefits to having a sauna. It can help you relax and detoxify your skin while minimizing wrinkles. While it may be a bit noisy, hydro massaging is soothing and relieving. Planet Fitness has several different types of saunas at their gyms, including some with hydromassaging capabilities. And if you can afford it, you might want to consider getting a home sauna, but it's important to make sure you have plenty of room and a reliable heating source.
Unfortunately, Planet Fitness doesn't have saunas at most locations. This is due to the fact that saunas are more common in other countries. If you don't want to pay extra to use one of the planet fitness gyms, consider joining a gym that offers a sauna. They're cheaper than other gyms in general, and some of the locations offer saunas as part of their memberships.
Infrared saunas differ from traditional saunas, but both can provide a range of health benefits. They improve circulation and blood flow and help you lose weight. They also reduce cellulite and improve the quality of your skin. These saunas are very popular with gym members, and many professional athletes swear by their benefits.
There are other benefits that you can enjoy if you join Planet Fitness. The sauna and steam room are great places to unwind after a long workout. Planet Fitness has a variety of other features, including tanning booths and hydromassage. If you decide to join, you can expect to pay around $10 per month.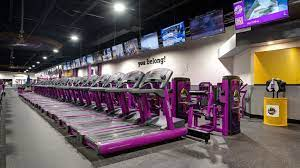 Does Planet Fitness have a steam room?
Most Planet Fitness locations don't offer a steam room or sauna. However, there are some gyms that do. To add steam or sauna facilities to their gyms, Planet Fitness would have to raise their prices drastically. If you're looking for a cheaper gym, consider joining a gym that has saunas and steam rooms.
Unisex Saunas and Steam Rooms Are Unlawful Currently, US laws don't allow for unisex steam rooms and saunas.
Planet Fitness's mission is to provide affordable fitness. Therefore, they don't offer unisex saunas or steam rooms. In addition, installing these facilities requires a great deal of upkeep. Since Planet Fitness only has one maintenance person per shift, it is difficult for them to provide consistent maintenance.
Another reason Planet Fitness doesn't offer a steam room is its cost. The price to install a sauna or steam room can cost more than $115 per month. The price of a steam room is also dependent on the location. For instance, an outdoor sauna may require a building permit and electrical connection.
In addition to the high cost of installing a steam room, Planet Fitness's steam rooms must be equipped with ventilation. The cost of installing a steam room is also significantly higher than installing one for a traditional gym, which means that Planet Fitness would have to hike its membership prices to cover the costs. Besides, saunas are not allowed to be unisex in the United States.
Planet Fitness has many locations around the country. Some of them have a steam room and sauna, but these are separate memberships. Depending on the location and the level of membership, you can use these facilities if you're a member. Whether you're a gym newbie or a seasoned pro, Planet Fitness facilities are worth checking out. They have friendly employees and a gym for everyone.
Planet Fitness's showers are clean and include privacy curtains. Although they are not luxurious, they're still very functional. Planet Fitness also provides towels to use during your workout, but they're small and not opulent. Also, if you're on a budget, Planet Fitness might be your best bet. You'll save money on your monthly memberships and still be able to enjoy all the amenities that Planet Fitness has to offer.
Is Planet Fitness has a sauna? A Planet Fitness sauna is similar to a traditional sauna. The difference is that the temperature inside the room can vary. A Planet Fitness sauna can be hotter than a normal sauna. Nonetheless, you should stay well hydrated while using a sauna. And, as with any other sauna, be careful not to push yourself too hard.
While Planet Fitness doesn't have a steam room, it does have a sauna and hydro-massage equipment. These rooms are available to members with Black cards, and they offer many benefits. The gyms that offer them often have more expensive memberships than those that do not have them.
Does Planet Fitness have an infrared sauna?
One of the benefits of using a sauna is that it helps you relax and rejuvenate after a tough workout. Besides being very relaxing, a sauna will also help you clear your mind. However, most Planet Fitness locations don't have a sauna. This is because these saunas require extra money and staff to maintain.
Luckily, there are some Planet Fitness locations with saunas. They're usually located in more expensive locations, which means they're more likely to compete with other gym chains. In other countries, however, saunas are more common. If you want to use a Planet Fitness sauna, you should contact the local branch. Otherwise, you'll have to visit a different gym.
The cost of installing a sauna in a Planet Fitness location is significant. The equipment is expensive, and a Planet Fitness location needs one maintenance person on duty to clean it. The steam room also needs to be cleaned every thirty minutes. Compared to a regular steam room, a Planet Fitness sauna costs twice as much to run.
It's a good idea to consult a physician before using an infrared sauna. It can have harmful effects on your health if used improperly. It's also not recommended for pregnant women or nursing mothers as it may have adverse effects on the baby.
Planet Fitness also offers a variety of amenities for its members, including hydromassage and tanning. Another option for members is the Beauty Angel. These beautification treatments work by stimulating the production of ATP, the energy that keeps cells healthy. This can reduce the signs of aging and improve your skin.
Another advantage of an infrared sauna is that it promotes weight loss. The heat generated by these saunas helps your body release serotonin and endorphins. These two neurotransmitters are released as a result of exercise, but the heat of an infrared sauna helps them stay longer and become more effective. Infrared saunas are also a great way to improve your mood.
Not all Planet Fitness gyms offer infrared saunas. In some locations, Planet Fitness gyms do not offer these facilities due to legal restrictions. A sauna room would be an expensive structure for Planet Fitness. And it would likely increase its membership costs – something that no gym owner wants to do.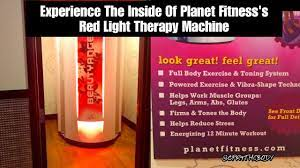 Planet Fitness gyms are privately owned. If you're looking for a Planet Fitness gym in your area, it's best to check with the owner. While it may not be able to offer you an infrared sauna, many of them offer steam rooms and saunas, so you may want to ask around to find out more about the facility.
The main benefit of a Planet Fitness gym is its low-cost membership fees. You can join for $10 or less and enjoy the gym's affordable pricing. Moreover, Planet Fitness gyms have plenty of cardio equipment and weights to help you reach your goals. They also have locker rooms with hair dryers. However, these facilities aren't as luxurious as a traditional gym.
Can anyone go to Planet Fitness?
Anyone can visit Planet Fitness for the gym membership. You could also get a free membership at Planet Fitness. Although many of them charge you for watching your surroundings or doing exercises for a few hours a day. These can vary depending on where you live, but some places will offer you the opportunity to visit once and for free. The Classic Membership can be ordered for 12 months with a cost of 10 dollars per month. These are generally accepted memberships and only allow you to exercise in the gym. There are also other types of memberships that do not require commitment to join.
What are Planet Fitness Sauna Amenity Alternatives?
Planet Fitness is available for $10 monthly for gyms, unlimited workouts, locker rooms, bathrooms and free unlimited internet service. Upon joining PF Black Card, you will get exclusive benefits. Black Card Membership might be more affordable than classic membership at $22.99 / month. However, the membership benefit includes tanning beds, hydrotherapy, massage chairs, and complete body enhancement with red lights. You also get a 50% discount for drinks at Reebok and 15% off for friends when you workout with them. You also get a free membership to Planet Fitness.
Do Planet Fitness gyms have saunas, steam rooms or hot tubs?
Most Planet Fitness centers are equipped with saunas and hot tubs. Although you might discover one or two luxurious places that offer the membership however these are extremely rare. The choice is very expensive and would force Planet Fitness to dramatically increase its cost. You might find a luxurious place to purchase these for an even greater price. Many Planet Fitness stores have no saunas, hot baths or steam baths as they cost incredibly to install. Despite its cost-savings, Planet Fitness offers its customers a great workout option.
Does Planet Fitness have a sauna in selected locations?
Many Planet Fitness gyms do not offer steam facilities. It has several variants: Depending upon gym locations, the spa may offer an infrared or steam sauna or the sauna on Planet Fitness might be your usual steam room. Planet Fitness is an independent gym that operates its own. Many gyms offer extra facilities but others don't. This is determined by the gym's owners and their space limitations. Planet fitness gyms usually have sauna facilities located within the areas of more costly clients.
Does Planet Fitness have a sauna?
Planet Fitness doesn't have any sauna facilities. Instead, a few facilities are provided to provide individual memberships and a cheap family gym nearby. Although most Planet Fitness workouts don't have saunas and steam rooms, some franchisee stores offer more amenities. Planet Fitness has an infrared sauna and high performance hot tubs. A large neighborhood is more susceptible to having specialized gyms and spa facilities such as pool and fitness classes, massages.
What does Planet Fitness offer?
Why choose Planet Fitness: Even if it doesn't have steam rooms, Planet Fitness remains one of the top choices of Americans.
Planet Fitness amenities
Planet Fitness is a gym offering an array of different choices for members with the Black Card. It differs from the standard membership program in which the user has the chance to exercise in this facility. A black card membership allows access to the rest of Planet Fitness options, besides training. This will be cheaper, but it will be worth it. Planetfit has no Sauna, Hot Tub, and Steam Room but there are several other options.
Hydromassage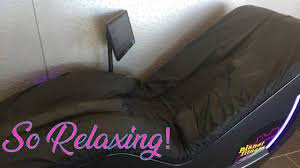 Planet Fitness gym facilities also allow you to take advantage of hydromassage after workout. This method can be done in an inexpensive and convenient fashion without needing to get an extensive massage. The hydromassaging is in beds or lounges and gives the person an entire body rub to aid in the recovery of muscles. It's great to help relieve muscle tension and sore muscles during exercise. Heated water provides you relaxation and helps you get rid of stress from your body.
Tanning Beds and Booths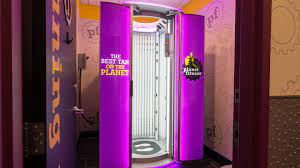 Planet Fitness provides tanning beds as well as tanning booths for black cards users. It may be used at any time when a gym member is enrolled. The tanning booths only have people who can give you assistance in the spray tan so this can be more difficult to find. Whereas tanning rooms are available 24 hours a day at Planet Fitness locations. These are incredibly effective for your body tan workout; they also simplify the process and they can make it cheaper.
Massage chairs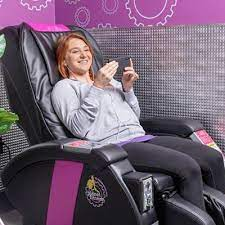 Planet Fitness also offers various massage chairs that ease muscle tension after exercising. This can help warm your muscles and promote the recovery. It is especially useful to those who try and develop endurance or regularly attend gyms. Technique is an effective means of combating muscle damage or sores after the workouts. These luxurious options are available in a few gyms other than Planet Fitness.
Red Light Therapy
Planet Fitness offers red lights therapy that has gained increasing popularity. This therapy helps with endurance for those who workout. It is used for building endurance and reducing muscle damage and reducing soreness following exercise. It is a perfect therapy option if you want a high-performance workout.
Does Planet Fitness have Red Light Therapy?
Yes, the Planet Fitness program provides Red Light Therapy to Black Card members. Red light therapy has emerged as a new benefit for Planet Fitness as well. This is the most powerful and safe drug in reducing toxins in the body by removing excess waste. In addition they can use the treatment with red lights to reduce psoriasis, reduce the fat in the body and to tighten the stomach skin.
Why does Planet Fitness not have a sauna and steam room?
Also many Planet Fitness gyms haven't even got a sauna. Sometimes that's frustrating. Planet Fitness aims to deliver quality gyms at low prices with flexible hours. Consequently, most places lack additional services including a swimming pool, hot tubs, slides, and spas. Tell me the reason why Planet Fitness does not have saunas or steamrooms:
Expensive to operate and maintain
Operative cleaning is mandatory in the sauna and in the steam room every 30 min. It is also because room dust accumulates quickly. The hot, moist regions provide an excellent place for growth for microbes. Steam has no ability to kill bacteria and heat promotes growth if not conditioned and cleaned. The maintenance costs are excessive because most Planet Fitness gyms use just one maintenance person per shift.
Unprofitable
Saunas and steamrooms are not permitted in most fitness centers. Planet Fitness offers cheap memberships for gaining a gym membership, but does not offer unprofitable features. Find the best ways to receive Free Shoes at Nike here.
Expensive to Install
Planet Fitness offers affordable fitness programs while remaining profitable. Consequently, gyms need to sacrifice some services that are not gym activities. Commercial saunas and steamrooms are also costly to operate or build.
Saunas and steam rooms are illegal for women
US legislation currently prohibits a unisex bath room or sauna in the US. Added costs to construction of sauna rooms are doubled. In consequence, the majority of Planet fitness classes have no steam room.
Does Planet Fitness have a pool?
No, Planet Fitness has no pools. A pool raises the membership price of Planet Fitness. In addition a majority fitness center is located within a shopping center preventing the building of big indoor pools. Find out what gym offers a pool in the vicinity and what is the best pool nearby.
What are alternative gyms with saunas and steam rooms?
If you want to sign up for the most popular gyms which include a pool and a sauna then you have to pay for it in order. In some cases membership costs may exceed $125.00 monthly. The gyms that should be looked into for beginners should come from the following lists:
LA Fitness
LA Fitness offers some low-end alternatives that are worth considering if you like to go above Planet Fitness and not quite as massive as the larger gyms that appear in this list. Unlike most membership programs, the membership cost can range from $50 a month and there are no saunas or steam rooms at any gym. The LA Fitness website will help locate the location of LA Fitness. The facilities can also be searched on this page. However, there will be more people who enjoy steamrooms and saunas than Planet Fitness.
YMCA
If you want a gym chain that possesses uniformity, avoid the YMCA. Some rooms in these hotels are bare-bones like Planet Fitness, but they also have various facilities including steam rooms and spas as well as basketball courts and a swimming pool. Alternatively, look in your area for information about the available facilities before enrolling.
Equinox Fitness
It is an excellent gym you can find now but it isn't surprising that it offers everything, including steamroom and sauna facilities. In addition, the pool at the Clubs offers the finest. They have been around since 1913 and can be found.
Lifetime Fitness
Lifetime Gym is famous for its stunning waterslide pools, saunas, steam rooms and hot tubs. Family-friendly environments can be very busy at peak hours or weekends. Members pay more than 200 per month.
24 Hour Fitness
This midrange gym is equipped with saunas and steam baths in various areas. The facility is normally efficient and clean but the experience may differ in different places like the one described above.
Alternative to Planet Fitness Sauna: Red Light Therapy
Planet Fitness offers two membership types: Basic Membership or Black Card Membership. Planet Fitness recently added one more health amenities to the entire gym. This is the Redlight Therapy Area.
Mechanisms
Planet Fitness calls the 'beautiful angle'. It is very similar in appearance to tanning beds, but uses no UV light. Instead these LED lights are targeted towards a body part. Infrared lights are made with low intensity laser light. A study has suggested that low intensity lasers in skin cells stimulate mitochondria and produce more ATP. It uses energy that ATP provides. The increase of ATP in the blood vessels also increases cell function and increases blood circulation within the skin.
Used to treat cosmetic problems
Red light therapy can help improve skin tone and wrinkles. Planet Fitness Beauty Angel booths also contain vibrator plates aimed at toned bodies. These vibrations stimulate skeletal muscles in leg and stomach muscles. It can be claustrophobic for certain. To relieve the symptoms, Planet Fitness offers the option of listening to uplifting music. There's more relaxation in this room. It is possible you must change clothing before leaving the shop.
Why do people join Planet Fitness without a sauna or steam room?
Many people join Planet Fitness mainly due to its low membership fee. There are many good factors behind Planet Fitness.
You don't have to wait in line at Planet Fitness
All basic exercise facilities are provided by Planet Fitness. There's a huge range of fitness equipment available. All equipment can be used at once without waiting for your turn. It's all good and people can make their choice. A gym on Earth is about 2500 square feet with approximately 20 treadmills. There'll never be any hurry here. If you have done anything you can relax. Planet Fitness has limited the possibilities.
Benefits of Red Light Therapy
Slow Down Aging
Infrared laser therapy can help reduce aging, or even stop it. Damage caused by direct UV light from sunlight is linked to skin aging and causes wrinkles and skin lines. Researchers have discovered exposure to ultraviolet light treatments increases collagen production, which smooths and softens skin.
Why do gyms have saunas?
Saunas are good for your overall fitness levels, as well as the health benefits they provide. Spending time in a sauna may help boost cardiovascular health. Various research have proven that heat exposure increases the expansion of arteries thereby increasing circulation and decreasing blood pressure.
Can you use a sauna at the gym?
Many people switch between using a sauna / steamroom and both during a regular workout session. Unlike most people, they choose to use saunas or steam rooms.
What is a Planet Fitness HydroMassage?
Hydromasage provides members with massage benefits without requiring a spa experience and without causing discomfort. HydroMassage sofas have warm waters and provide a relaxing, rejuvenating feeling.