Last Updated on 11 months by Francis
Can a Fallen Breast Rise Again After Breastfeeding?
Are you wondering whether or not you can raise a breast that has fallen after breastfeeding? You are not alone. Breastfeeding can put a lot of stress on your body. Your hormones change and your breasts may not have the support they used to have. But there are ways to reverse these changes. Here are some tips to help you get your breasts back to firm.
The skin of the breasts will become less tight with age and less able to hold up the weight of the breast tissue underneath .
Gravity can pull the entire breast downward, as well. Breasts of all sizes can develop ptosis, but larger breasts may be more likely to than smaller breasts. ‌ The breast tissue itself will go up and down in size and weight over time.
Science even has a name for the drooping of the breasts: "breast ptosis". Even without natural changes such as drooping, breasts will start off in different shapes and sizes. Some breasts are rounder, higher, asymmetrical, wider, and smaller. Some are more pendulous naturally. Breasts are amazing organs.
Keep in mind that it's not just pregnancy and childbirth that affects breast shape over time. Even a small weight gain or loss can contribute, as well as aging breast.
Have you noticed the number of ads for bras that promise to lift sagging breasts? One of them even asks "are you still wearing a bra from Victoria's Secret?" Women are very aware of how their appearances change as they age, especially their breasts. And most do want to know how to fix saggy boobs and get some firmness restored to their breasts.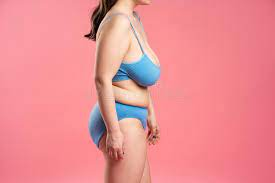 How to Make Breasts Firm and Lifted: Wear a Really Good Brace
The bra manufacturers really believe that wearing well-made and well-constructed bras helps reduce breast sagging. For some women wearing bras are comfortable and provide support for breasts. Bras improve breast strength and lift. They are not a solution for preventing breast saggy. When doing exercise, it is recommended to wear sports bras. A good bra can give your body the necessary support and flexibility to move. Is there any reason to sleep with a bra? I think so.
Wear a Really Good Bra The bra manufacturers are actually on to something because wearing a well-made and properly fitted bra will disguise breast sag by propping them up.
Can exercise help lift sagging breasts?
Although pectoral exercises and lifestyle changes can improve the muscles in the upper body and reduce the risk that the breast will become drained by aging, it cannot prevent breast laxity. Maintaining weight and maintaining health can improve your body's health, however compromised breasts may require surgery if needed.
Studies have also suggested that staying hydrated may help preserve skin's natural elasticity.
Heredity and the genes you get from your family play a part in the size and shape or your breasts, the strength of your Cooper's ligaments, and your body weight.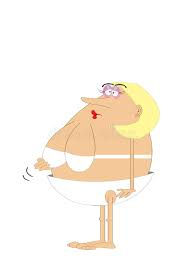 Can I naturally lift my breasts?
Breasts do not have muscles, however beneath the breasts is fibrous connective tissue and muscles that can be improved to increase the appearance of the chest. Common exercises to improve the chest include pushups, swimming, curls and the bench press
Can sagging breast be firm again without surgery?
Although the chest exercise increases strength and tone, nothing will give breastlift the same results as a procedure for cosmetic surgery or a procedure for tummy tuck. Instead, it might be a good idea to try chest exercise as long as skin elasticity remains constant.
How can I shrink and lift my breasts naturally?
The use of exercise can reduce body fat in a healthy way by reducing breast mass and reducing fat accumulation under the skin. Breasts are incredibly dense and contain fat that can cause weight gain, Using cardio and high-intensity exercise can be effective.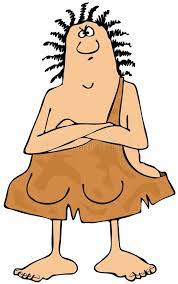 Stay Hydrated and Eat Foods with Antioxidants
We're not just looking for lotion, we need moisture. Is hydrating essential? This is particularly helpful if skin is prone to losing elasticity. It's better to just drink water. Fruit and vegetables contain many antioxidant compounds and help improve skin health overall. It targets the molecules that create radicals that are formed by metabolizing foods and when exposed to smoking. Free radicals are known to be an inflammatory cause for heart problems and cancer. Foods containing antioxidants may help. They also have a good balance between dietary and fat — another bonus.
Can you enlarge breasts without surgery?
What's going on in your breasts? It uses the body' s fat cells and increases the size of the breast. It is known as fat graft and while it involves multiple injection procedures, it does involve surgery and scarring in its end results.
How common is saggy breast?
Practically every woman of age experiences a ptosis (sagging) on her breasts. There are various factors contributing to this cosmetic problem, including age and gender, pregnancy numbers, sun exposure and smoking history among others.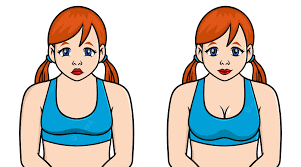 Can I lift my breasts naturally?
Breasts do not have muscles but underneath the breast are connective tissues and muscles which can improve the appearance of the chest. Generally used exercises for improving chests are pushups and swimming curls and bench press.
Can exercise fix saggy breasts?
Some pectoral exercises may help develop muscle underneath the skin to prevent further drooping. Maintaining weight and eating good foods may help with weight gain, but damaged breasts will need surgical procedures.
What exercise can enlarge breast?
Pushing up. Pressups target several muscles but the exercises mostly strengthen the chest. The larger the pectoralis muscle in breasts increases bloodflow that branches directly out of the muscle into a bosom.
What causes breasts to sag?
As women get younger the tissues in their breasts tend to stretch and lose elasticity. In addition to breast fullness, it also decreases the underlying supporting structure. During menopause changes occur.
Is sagging breasts healthy?
Remember, sagging breasts have no significant health effects. Drooping or sagging breasts can be an indication of your body and its natural form or of the natural events your body had such as pregnancy.
Can saggy breasts rise again?
Is it normal for women to have a sagging breast? Sagging breasts cannot be restored through surgery with minimal recovery from trauma. Unfortunately, exercise in the chest muscles is not enough.
How do you reverse saggy breasts?
Breastlift surgeries are extremely effective in stopping sagging. Your doctor may remove excess skin on the breasts and lift the belly. You may even need implants for your breasts to be fuller.
How do you massage your breasts to tighten them?
Place four fingers underneath the breast. Use gentle press and move hands in circular motions. Position fingers on both breast sides to massage circular movements. Repeat with the other breast.
Protect Your Skin From UV Rays
Sunlight can damage skin elasticity and reduce elasticity. Wear sunscreen wherever your skin is exposed provides protection to the skin as well as provides some extra stability to the muscles.
Even if your breasts are never exposed to the sun, the skin around them can suffer sun damage. The surrounding skin helps hold the weight of your breasts, so protecting it with sunscreen will help to protect the whole area. ‌ Keep a consistent weight. Gaining and losing weight can stretch your skin past its ability to snap back.
Can Sagging Breasts Be Firm Again?
Sagging breast tissue cannot regain its youthful firmness without plastic surgery . Unfortunately, measures such as exercising your chest muscles, eating healthy, and applying topical creams are not enough to correct pronounced sagging and drooping.
You may also want to have a breast implant inserted to make the whole breast look fuller. Preventing Sagging Breasts With a bit of attention, you can slow some of the signs of aging in your breasts.
Breast lift.
Breast lift surgery is very effective for reversing sagging. Your doctor can remove excess skin to bring the sagging breast up.
Are there exercises to lift your breasts?
No workout will lift my chest. This can be attributed to exercising your muscles and not your sagging skin. But surgery doesn't solve gravity.
Can sagging breast be firm again without surgery?
While chest exercises strengthen and tone your muscles, no workout will give you the same lift in the breasts that surgery and other cosmetic procedures can. Instead, you might consider chest exercises if your skin elasticity is intact overall and you have minimum to mild sagging.
Can a fallen breast rise again after breastfeeding?
The breast may no longer maintain the size or shape that existed before breast feeding. Generally the breast size of women can vary, some shrink. Nevertheless, it is likely to result in an ageing body due to genetic factors or pregnancy weight gain or breastfeeding.
Can sagging breast be firm again without surgery?
While chest training strengthens and tones your muscles, it is not going to give your breasts as much lifting and sculpting as surgery can offer. In other words, it might help if skin elasticity is in good condition overall with minus/minor sagging.